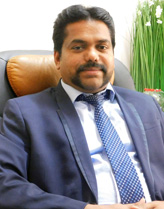 Capt. H. Kumar
Chairman
Capt.H.Kumar Master Mariner (FG) started his sea career in 1995, as a Trainee Navigating Officer in the Shipping Corporation of India. After obtaining his Certificate of Competency as a 2nd Mate, he then joined Wallem Ship Management, an Hongkong based company in 2000, during which he sailed on various types of ships including an Ultra large Crude Carrier, VLCC, Containers, General Cargo, and Chemical tankers . He then joined Seaarland Ship Management as a Chief Officer, sailing on chemical and product carriers, wherein he was promoted to the rank of Master. He has a command experience on various ships.
Capt. H. Kumar's keen interest in academics can be traced back to the beginning of his career. He stood outstanding in all Competency Examinations conducted by the Mercantile Marine Dept- Govt of India. From 2003, he started working as a part time lecturer in Coimbatore Marine College, and later on in 2009 he dedicated his entire time to the teaching profession .
It was in June 2010, SeaSkills Maritime Academy, which was his brain child, got a shape and structure when likeminded persons, Mr. H. Sivakumar , Mr.Muthukumar and Mr. T. K Shanmugam, came together to make this venture come true.
Capt. H.Kumar is approved by the Directorate General of Shipping as an external examiner to conduct oral examination for 2nd Mates and Chief Mates FG.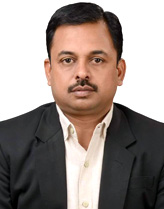 Mr. S.Muthukumar
Managing Trustee
Mr. S. Muthukumar,Managing Partner Bharath Chemicals , an active Businessman , has 14 years of experience in Business and Human resource management has helped in setting up the managerial and functional requirements of the Academy. He has actively contributed to the development of Organization , by co-ordination with local administration and authorities to make this venture come true.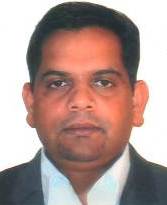 Mr. H Sivakumar
Managing Trustee
Mr. H.Sivakumar,who is an MBA graduate from GRD College Coimbatore, moved to Canada to make a career abroad. He is presently a Certified Public Accountant based in California – USA providing consultancy services to various established Organizations. Having vast knowledge and experience in management, he is capable of guiding the entire team towards focusing on quality and continuous improvement and establishing strategic methods in growth and development of the Organisation.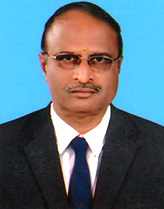 Mr. T.K.Shanmugam
Managing Trustee
Mr. T.K Shanmugam, Managing Partner of a reputed construction firm – Priyamangala Promoters, located at Thudiyalur, Coimbatore, has more than a decade of experience in real estate and Civil Engineering..He has promoted more than 100 individual houses and constructed many apartments. He has been one of the strong pillars in making this project come true. With his dedicated efforts, and contribution it was possible to bring in modernization and architectural innovation of the premises.